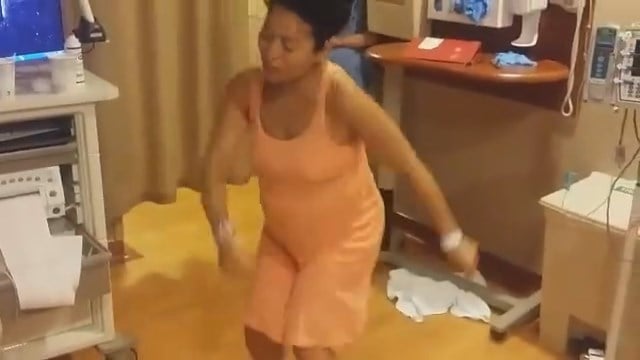 (Facebook photo)
BOSTON (WFSB) -
A soon-to-be mother showed the world how she "Tootsie Rolls."
The alleviate labor pains, Yuki Nishizawa danced the popular dance at Brigham and Women's Hospital in Boston and made all of the nurses laugh.
Her husband, Connell Cloyd, uploaded the video to his Facebook page.
"I know I shouldn't be laughing as a husband, but she wanted to be famous," Cloyd said in the video.
Cloyd said his wife was at about 7 centimeters when she started doing the dance.
"Uh oh, my water's breaking!" Nishizawa said later on in the video.
The video has been shared more than 41,000 times from Cloyd's page. It's been viewed more than 3 million times.
Copyright 2015 WFSB (Meredith Corporation). All rights reserved.