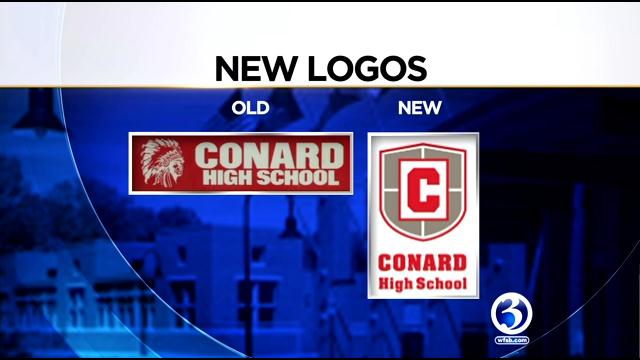 WEST HARTFORD, CT (WFSB) -
The two public high schools in West Hartford are set to start their school year with new logos after an uproar over the use of Native American mascots.
Conard High School's new logo is a "C" on a shield and Hall High School's logo is similar but carries an "H" and a "W" for "Hall Warriors."
The board of education voted to keep the names Conard Chieftans and Hall Warriors but drop the mascots and the cost was $97,000.
"I think they should have left it the way it was that's what they represented for years and years and changed it," said Nelsa Perez.
Some said they wish more students were able to get involved in the process.
"As a Conard alum I think that logo isn't what I like - it looks like someone designed it in Microsoft Paint, it's very basic," said Brendan Bliss. "I'm sure there are talented graphic artist students to come up with a way better logo."
Some of the sports uniforms are being phased out and others will have patches sewn on the old logo.
Copyright 2015 WFSB (Meredith Corporation). All rights reserved.