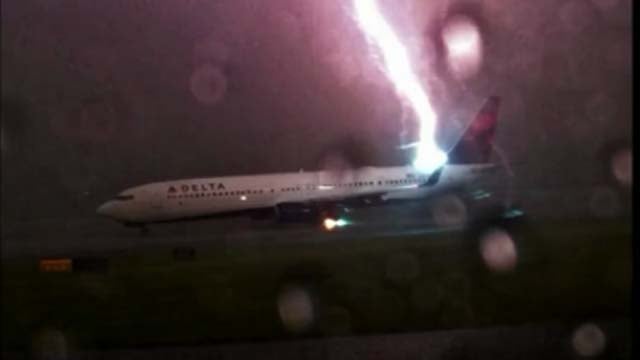 Lightning strikes Delta airplane (CBS News)
ATLANTA, GA (WFSB) -
A man waiting for his plane to take off captured some incredible video of lightning striking a nearby plane.
The lightning hits a Delta airplane that is sitting right on the runway.
It happened on Tuesday in Atlanta when several planes were grounded because of bad weather.
The said he didn't even know the plane was hit until he watched the video later on.
Luckily, nobody was hurt.
Copyright 2015 WFSB (Meredith Corporation). All rights reserved.