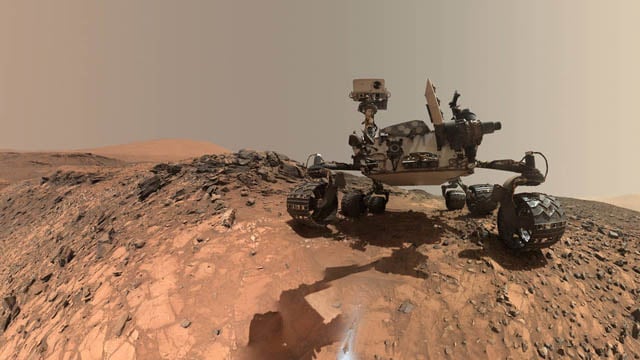 The Mars Rover's selfie. (NASA.gov photo)
WASHINGTON (WFSB) -
NASA's Mars rover is moving onward after studying the Marias Pass on the red planet.
But first, let it take a selfie.
NASA released a self-portrait of the Curiosity Mars Rover. The machine took several photos with its robotic arm. They were all stitched together to create the "selfie."
During the Marias Pass study, NASA said the rover drilled a hole into a rock called "Buckskin."
The rocks in the area were found to be high in hydrogen, which NASA believes indicates water bound to the minerals in the ground. Scientists are trying to figure out why that's the case in this particular area of Mars.
For more information, check out NASA's website here.
Copyright 2015 WFSB (Meredith Corporation). All rights reserved.