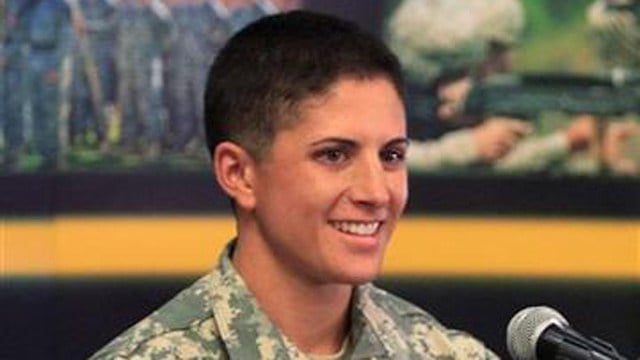 Kristen Griest of Orange, CT. (AP photo)
FORT BENNING, GA (WFSB) -
Friday was graduation day for two of the first woman to complete an elite U.S. Army Rangers training course.
Capt. Kristen Griest of Orange and 1st Lt. Shaye Haver have put the spotlight on a debate over opening all combat roles to women.
Regardless, Griest and Haver pinned on the black-and-gold Ranger tab with 94 male counterparts at Fort Benning in Georgia.
She and Haver were the only women of 19 to complete the course.
Griest, 26, is a military police officer who has served a tour in Afghanistan and is a graduate of West Point.
Army officials said they opened up their Ranger school to female soldiers for the first time this year. Leaders continue to debate putting more women in combat roles.
Griest said during an interview on Thursday that she hopes her success proves that woman can deal with the same stresses and training that men can.
Copyright 2015 WFSB (Meredith Corporation). All rights reserved.