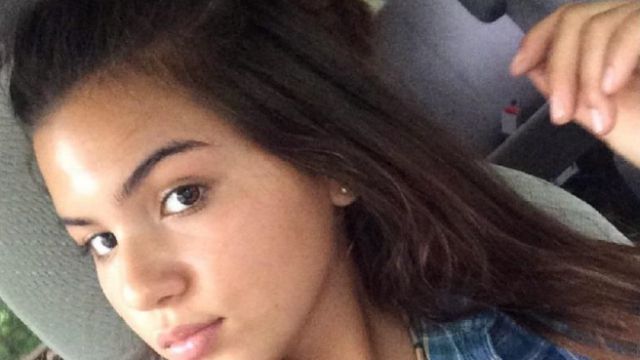 Police search for 16-year-old Samantha Oliveras. (Milford Police Department)
MILFORD, CT (WFSB) -
Police are asking for the public's help locating a missing 16-year-old girl from Milford.
Samantha Oliveras was last reported being seen in the 200 block of Whalley Avenue in New Haven.
Oliveras is being described by police as 5'3" and weighs 110 pounds with brown hair and eyes. Police said she was wearing tie-dye shirt.
Anyone with any information is asked to call the Milford Police Department at 203-878-6551 and 203-877-1465 or by clicking here.
Copyright 2015 WFSB (Meredith Corporation). All rights reserved.