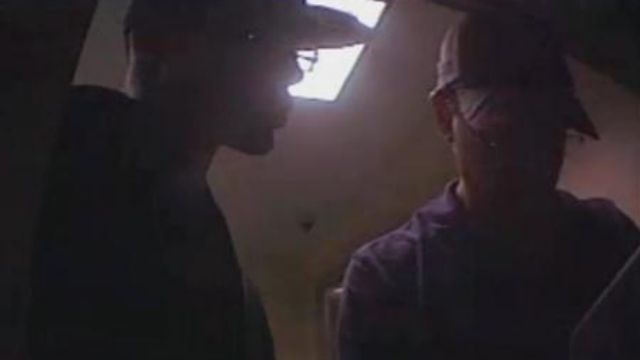 Bridgeport police released surveillance video of robbery.
BRIDGEPORT, CT (WFSB) -
Bridgeport police are asking for the public's help trying to identify the robbery suspects after releasing surveillance video on Saturday.
Police said a man was "beaten and kidnapped" from Park Avenue around 1:30 a.m. on July 17.
The unidentified man was taken "in his own vehicle as a passenger" to withdraw money from his own ATM at the People's United Bank on Park Avenue, police said.
Police said the victim was left "abandoned" at the People's United as the suspects fled the scene. One of the suspects took his vehicle, police added.
The victim is recovering from his injuries, police said.
Anyone with any information on the identities of the suspects is asked to call the Bridgeport Police Department at 203-581-5240. All calls will be kept confidential.
Copyright 2015 WFSB (Meredith Corporation). All rights reserved.