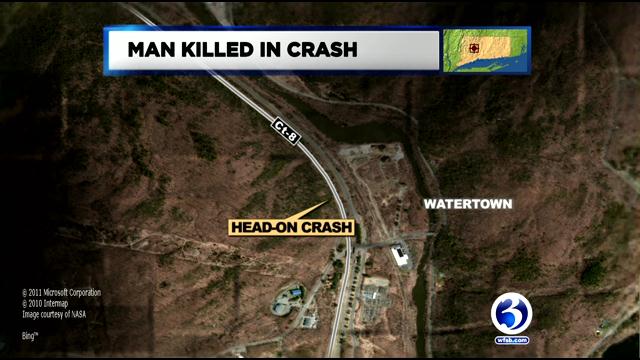 WATERTOWN, CT (WFSB) -
A 29-year-old man is dead after wrong-way crash on Route 8 in Watertown on Saturday night.
State police said 43-year-old John R. Fretts, of Morris, was driving on the wrong side of Route 8 when he crashed head first into a 2002 Toyota Prius near exit 37 just before 10 p.m.
The driver of that Prius, Torrington resident Daniel Dziadik, died at the scene of the crash. Fretts was taken to Waterbury Hospital with "complaints of back, leg and arm pain," police said.
Connecticut State Police are still investigating the fatal crash. Police said they received multiple 911 calls before the wrong-way crash.
The 2012 Hyundai Elantra that Frells was driving and the Prius were towed from the scene of the crash.
Copyright 2015 WFSB (Meredith Corporation). All rights reserved.