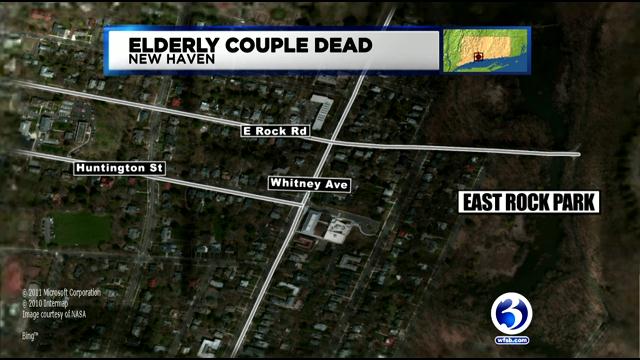 NEW HAVEN, CT (WFSB) -
New Haven police are investigating after an elderly couple were found dead in their home on Saturday night.
Residents reported "large number of flies" and "a strong odor of decomposition" in a home in the 600 block of Whitney Avenue around 8 p.m.
Upon arrival, officers forced entry in the home "filled and cluttered with horded items."
"It was very difficult to enter and more so to maneuver around the piles of furniture, books and debris," police said in a statement on Sunday.
Officers also found the body of an 89-year-old man, whose name was not released by police. The man was believed to have been dead for some time because of "the level of decomposition."
While moving items in the residence, officers found the body of 77-year-old woman in another room. "Based on a visual inspection, there seems to be nothing inherently suspicious about either death," police said.
Office of the Chief Medical Examiner will conduct autopsies on both bodies.
The names of the husband and wife are not being released by police until notification of next of kin.
Copyright 2015 WFSB (Meredith Corporation). All rights reserved.