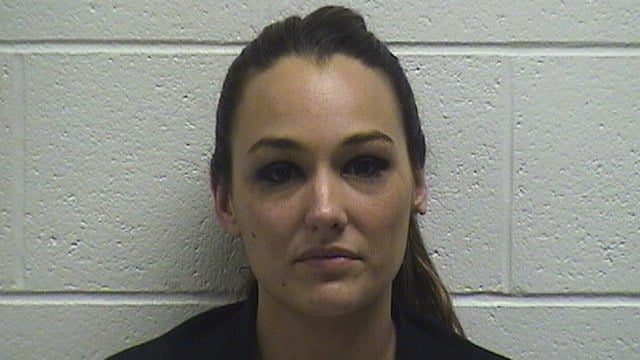 Lyndsay Wasilus. (Waterbury police photo)
WATERBURY, CT (WFSB) -
A pharmacy employee in Waterbury was arrested for allegedly stealing medication.
Lyndsay Wasilus, 28, of Waterbury, was taken into custody on Saturday just before 5 p.m., police said.
According to state records, Wasilus was issued a pharmacy technician license in March.
Police charged her with sixth-degree larceny, which is shoplifting, and possession of a controlled substance.
Wasilus was given a court date of Sept. 2 at Waterbury Superior Court.
Police said she was released on a $5,000 non-surety bond.
No other details were available.
Copyright 2015 WFSB (Meredith Corporation). All rights reserved.