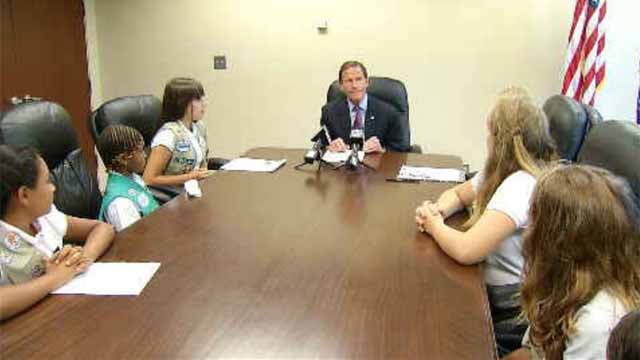 Girl Scouts offer suggestions for woman to be placed on new $10 bill (WFSB)
HARTFORD, CT (WFSB) -
On Monday, Senator Richard Blumenthal met with a group of Connecticut Girl Scouts at his Hartford office.
The topic of choice was who should be placed on the new $10 bill, and he was there to listen to the Girl Scouts' suggestions.
In June, the U.S. Treasury Secretary Jacob Lew announced that the redesigned $10 bill will feature a great American woman.
The bill will be unveiled in 2020, which is the 100th anniversary of the 19th amendment guaranteeing women the right to vote.
Copyright 2015 WFSB (Meredith Corporation). All rights reserved.