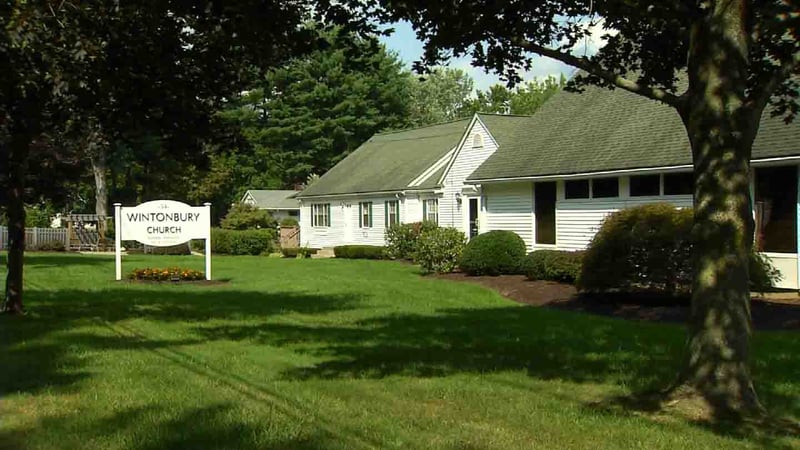 Suspicious substance found at Wintonbury Church on Maple Avenue in Bloomfield. (WFSB)
BLOOMFIELD, CT (WFSB) -
A hazardous materials team responded to a church in Bloomfield on Tuesday afternoon.
Police said workers opening mail at the Wintonbury Church, on Maple Avenue, called emergency officials for reports of a white powder/substance being found.
Bloomfield fire, police and EMS responded.
The investigation determined that the envelope was opened with a knife and there was a white powdery substance on the knife prior to being used to open the letter.
Police said the substance has been deemed not hazardous however the FBI was contacted as standard protocol.
The letter in question was consistent with that of normal mail correspondence for the church, not raising any suspicions.
The United States Postal Service was also contacted to conduct the investigation.
Copyright 2015 WFSB (Meredith Corporation). All rights reserved.