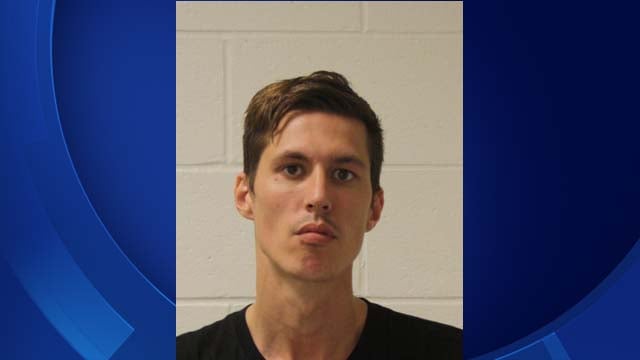 Andrew Kaik (Branford Police)
BRANFORD, CT (WFSB) -
A man was arrested on Tuesday in connection with a reported home invasion in Branford.
Police said the burglary/home invasion happened just before 12:30 p.m. on Tuesday at a home on Patrick Lane.
A neighbor contacted police after he saw a suspicious vehicle back into the driveway and saw someone go to the rear of the home and then return to the vehicle and leave.
Upon arrival, police said they found a 15-year-old resident in the home who told police he saw the male intruder inside of the home.
About an hour later, police tracked down the suspected vehicle which was driven by 31-year-old Andrew Kaik, of North Branford.
He was charged with second-degree burglary, risk of injury to a minor, home invasion and possession of drug paraphernalia.
He was held on a $50,000 bond and is expected to appear in court on Wednesday.
Copyright 2015 WFSB (Meredith Corporation). All rights reserved.