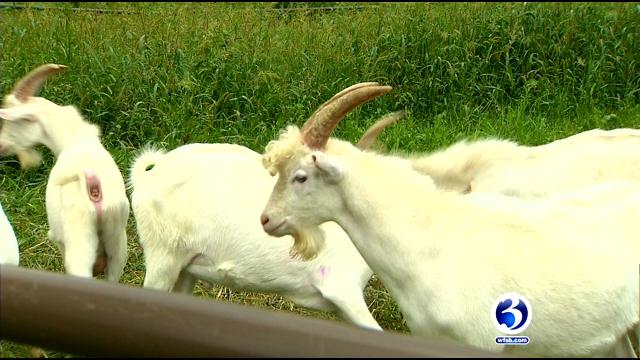 (WFSB photo)
BETHANY, CT (WFSB) -
More than a dozen goats seized in a case of animal cruelty over the winter arrived at their new home in Bethany this week.
The 13 goats originally from Cornwall arrived at Locket's Meadow Rescue Farm after being auctioned off and rehabilitated.
"I'm just really excited that we got the 13 and they're healthy," said Kathleen Schurman, Locket's Meadow Farm. "I mean, look at them. I think they look like they're having a good time already."
Officials said there are still 23 more goats that may need to be put up for auction.
If that happens, Schurman said she'll consider bidding on them as well.
As for the 13, Schurman said they'll graze on farm property and some will be trained to work with children who have special needs.
Copyright 2015 WFSB (Meredith Corporation). All rights reserved.