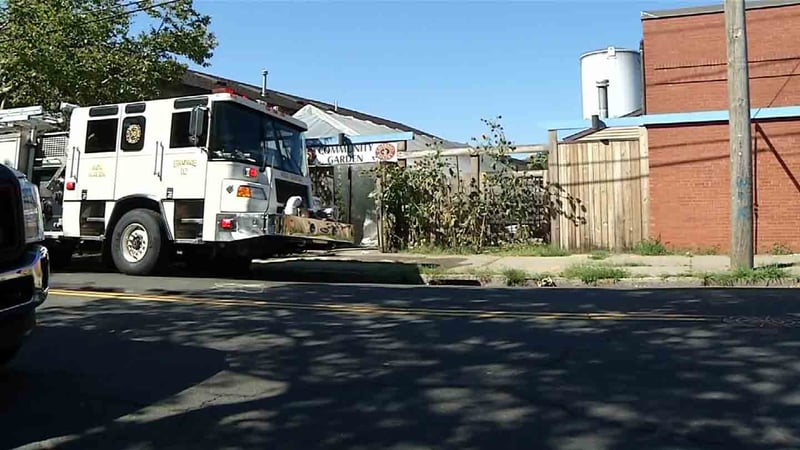 Firefighters put out oven fire at Chabaso Bakery on James Street in New Haven. (WFSB)
NEW HAVEN, CT (WFSB) -
Firefighters prevented an oven fire at a well-known bread manufacturer in New Haven from spreading to other parts of the building on Wednesday morning.
The fire was reported at Chabaso Bakery on James Street around 8:30 a.m.
Firefighters discovered the fire inside an oven unit on the first floor. The firefighters were able to put out the fire and overhaul the oven.
The fire was called routine by officials.
There were no reported injuries. The chief said one employee was sent to the hospital to be checked for heat exhaustion, but it was a precautionary measure.
The electrician, health inspector and fire marshal were called to the scene to help get the bakery back open and running as soon as possible.
Copyright 2015 WFSB (Meredith Corporation). All rights reserved.