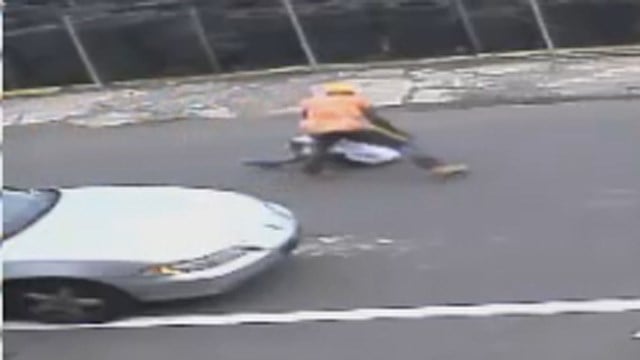 (Bridgeport police photo)
BRIDGEPORT, CT (WFSB) -
Police in Bridgeport are seeking the public's help to identify a carjacking suspect.
They said a man reported that he was carjacked at gunpoint near Wood Avenue and Olive Street around 3 p.m. on Aug. 21.
Surveillance video of some of the incident was released on Friday.
The victim said he was out of his wife's vehicle when a car pulled around his and parked up ahead.
The suspect, whom the victim knew by the nickname "Boobie," allegedly jumped out of the car and asked about money that victim may have owed.
Police said the victim told the suspect that he did not owe any money.
That's when the suspect started to take out of handgun. The victim then allegedly punched the suspect in the face before the gun could be fully drawn. He fled around a corner.
The suspect ran after him and shot at the victim twice. He then got into the victim's car and drove away.
Police said the vehicle was a gray four door Pontiac sedan.
The suspect was described as wearing a white shirt and black shorts.
Anyone with information is asked to call the Bridgeport Police Department.
Copyright 2015 WFSB (Meredith Corporation). All rights reserved.