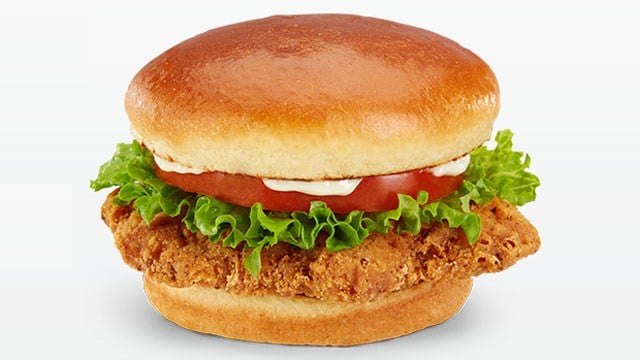 (mcdonalds.com photo)
HARTFORD, CT (WFSB) -
In an attempted to separate itself from the competition, a fast food chain has put a new spin on an old chicken sandwich.
McDonald's introduced its new premium buttermilk crispy chicken deluxe sandwich recently.
The restaurant claims the sandwich is made with 100 percent chicken breast, real buttermilk and no artificial colors. It comes with the optional tomato, lettuce and mayonnaise. It's also served on an "artisan roll."
The menu item will replace the regular crispy chicken sandwich, McDonald's said.
The price runs about $4.50.
People took to social media to express their opinions. Their reviews appear to be mixed.
To see more, check it out on McDonald's website.
Copyright 2015 WFSB (Meredith Corporation). All rights reserved.