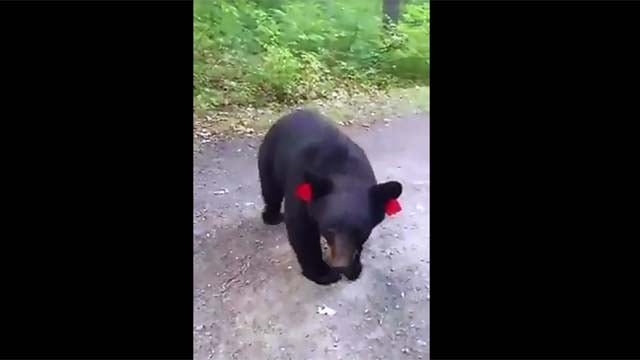 Burlington trails closed after bear approaches hiker (Stephanie Rivkin)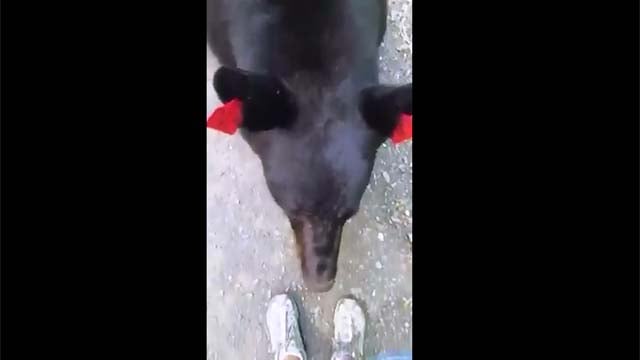 Burlington trails closed after bear approaches hiker (Stephanie Rivkin)
BURLINGTON, CT (WFSB) -
The state's Department of Energy and Environmental Protection (DEEP) has closed hiking trails at Sessions Woods Wildlife Management Area after a bear approached a female hiker Friday afternoon.
Officials said the trails, located in Burlington, were closed due to "the apparent bold behavior of the black bear" that followed and approached the hiker.
The male bear was about 1-and-a-half years old and weighs about 150 pounds and followed the woman "for quite some time."
Video of the bear, which was taken by the woman, showed tags on its ears that had been placed by DEEP staff.
Officials said the bear also circled the woman when she stopped walking and at one point "it appears that its mouth made contact with the hiker's leg."
The hiker was not injured.
DEEP records show the bear was first tagged as a yearling in its winter den, and was captured and relocated at least one other time.
Signs have been posted at Sessions Woods notifying hikers that the trails are closed until further notice.
Officials saw the bear when they were notified but they were not able to take any action before it disappeared into the woods.
Officials also said they will euthanize the bear if they have to, and said it is appropriate action to take after seeing the bear's behavior.
Copyright 2015 WFSB (Meredith Corporation). All rights reserved.