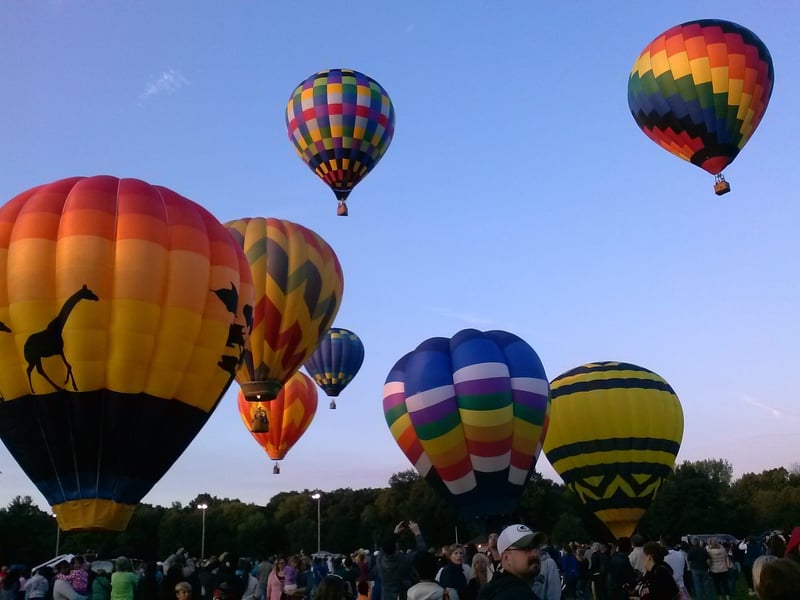 I-Witness photo
PLAINVILLE, CT (WFSB) -
The annual Plainville Fire Company Hot Air Balloon Festival returns this weekend to Norton Park in Plainville.
The event features everything from a craft fair, car show, music, food, fireworks and of course hot air balloons.
The festival runs Saturday from 6 a.m until 9 p.m. and includes balloon launches at 6 a.m. and 6 p.m.
Admission is free and donations will be accepted to help support the fire department and the festival.
Parking is not available at Norton Park on South Washington or on area side streets, however a free shuttle bus will be offered from the GE parking lot on Woodford Avenue and the EDAC lot on Hoover Street.
Everything wraps up on Sunday with another 6 a.m. balloon launch and the festival will closes up at 9 a.m.
For more details visit the fire company's website here.
Copyright 2015 WFSB (Meredith Corporation). All rights reserved.