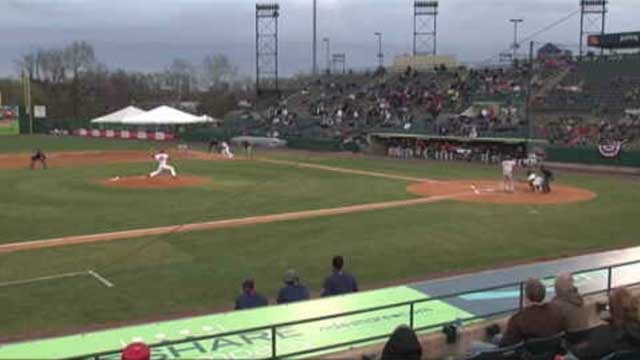 New Britain Rock Cats stadium (WFSB)
NEW BRITAIN, CT (WFSB) -
The New Britain Rock Cats will play their last ever game in the Hardware City Sunday afternoon, ending their 19 year run at the stadium.
Next seasons the team will have a new home in downtown Hartford and a new name, the Yard Goats.
The change hasn't been meet without controversy though, many fans expressed disappointment in the move.
However, baseball may not be completely history in New Britain. Mayor Erin Stewart has been working to bring a new Atlantic League team to the city, possibly for the 2016 season.
The Rock Cat's take the field Sunday for their last game at 1:35 p.m.
Copyright 2015 WFSB (Meredith Corporation). All rights reserved.