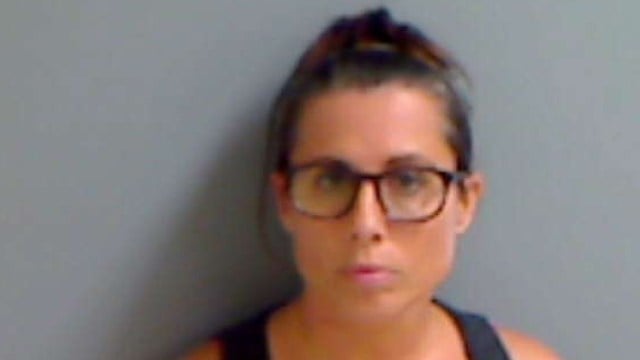 Lisa Marie Murphy. (Suffield police photo)
SUFFIELD, CT (WFSB) -
A mother in Suffield was arrested after police said she left her child in a car alone.
Police were called to the scene at Highland park Market on Bridge Street after an employee saw the child in a running car. The employee blocked the car after calling police so it could not leave.
Responding officers said they were able to locate the car, which had the air conditioning running. Officers observed the temperature to be 86 degrees with the sun beating down on the vehicle.
Officers then located the 8-month-old child's mother and identified her as 37-year-old Lisa Marie Murphy.
Murphy told police she left her son in the car for "5 minutes" while she went inside the store. She told officers she did not see a problem leaving the child in the air-conditioned and running car for such a short time.
Neighbors said they believe there was no malice intended and said it was careless.
"They figure they're not going to be in the stores for very long time, but in the short time they're gone, something could still happen," said neighbor Alice Alderman.
Murphy was placed under arrest for risk of injury to a child and was later released on a $2,500 bond. She is scheduled to appear in Enfield Superior Court on Aug. 31. The child was placed in the custody of his father.
Copyright 2015 WFSB (Meredith Corporation). All rights reserved.