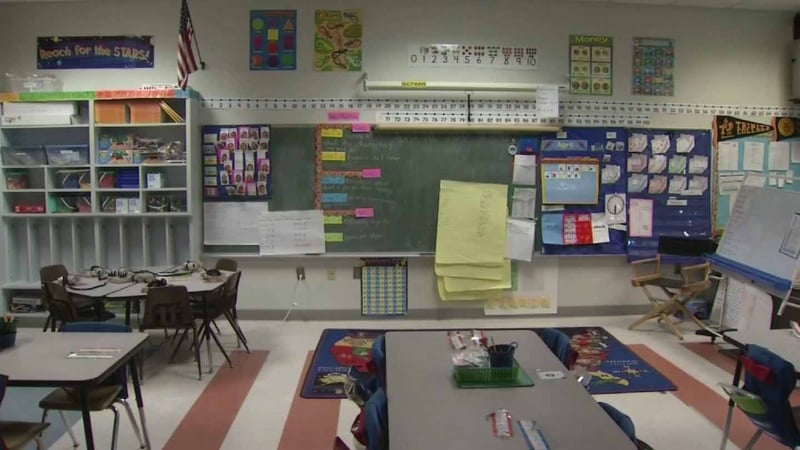 (WFSB photo)
NEW HAVEN, CT (WFSB) -
More than 300 buses hit the road Monday morning for New Haven's first day of school.
District leaders and Mayor Toni Harp welcomed back students at the Lincoln-Bassett School.
It's part of a big rally to encourage the city's 21,500 public school students.
"We're really excited," said Jenny Clarino, assistant principal of the Lincoln-Bassett School. "Teachers are coming in already because they are so excited. Our staff has been back since Aug. 17 preparing for this very day."
Officials said Lincoln-Bassett was one of the Elm City's lower performing schools. It was in the midst of a turnaround that started last year.
"We had a really successful year last year," Clarino said. "We're hoping to take it even further this year. We basically have the same staff as last year."
Clarino said one of the big focuses at her school was the purchasing of uniforms.
"We have a navy blue top for our lower classmen and light blue tops, khaki bottoms for our upperclassmen," she said.
About 80 members of the community will be on hand to welcome students when they first walk through the door.
Copyright 2015 WFSB (Meredith Corporation). All rights reserved.