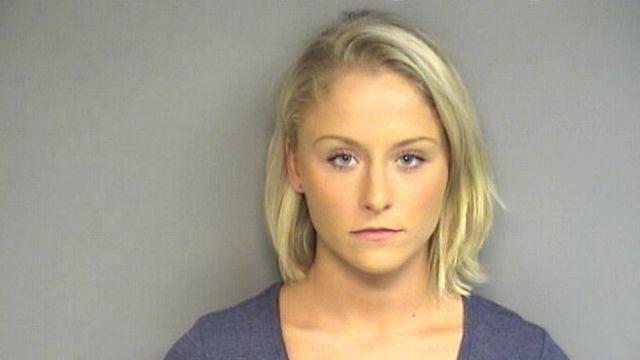 Shannon Csapilla charged with keying a motor vehicle. (Stamford Police Department)
STAMFORD, CT (WFSB) -
A Connecticut woman was arrested after she allegedly keyed two peoples' motor vehicles, but misspelled the insult.
According to police, 20-year-old Stamford resident Shannon Csapilla, believed her boyfriend was involved with one of her girlfriends.
So that's when police said she punctured the vehicle's tires and keyed the word "wore" into the woman's' car. Police determined that she misspelled the word and had forgotten the "h."
Police said Csapilla also sent harassing texts to her ex-boyfriend even admitting to the crime in one text.
Csapilla was charged with two counts of first-degree criminal mischief on Aug. 20. She was released after she posted the $10,000 bond.
Csapilla is expected to appear in Stamford Superior Court on Sept. 29. She has not entered a plea.
Copyright 2015 WFSB (Meredith Corporation). All rights reserved.