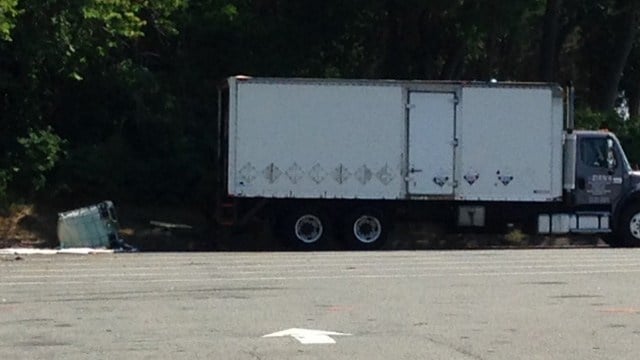 (WFSB photo)
WATERFORD, CT (WFSB) -
A chemical leak at a weigh station along Interstate-95 in Waterford was contained late Tuesday morning.
The Department of Energy and Environmental Protection said a plastic tote carrying a 25 percent sodium hydroxide solution spilled out after falling off a truck.
It happened at the weigh station on the southbound side of the highway.
DEEP said only about a gallon of the chemical spilled out. They said the chemical was similar to liquid Drano.
The tote itself carries 250 gallons. The rest of the chemical was pumped out.
DEEP said the spill was contained to the pavement. A company called Clean Harbors was hired to clean it up.
No one was hurt.
Copyright 2015 WFSB (Meredith Corporation). All rights reserved.