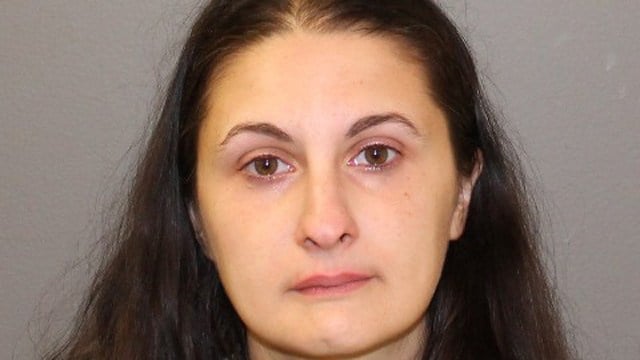 Charlotte D'Amico was charged with five counts of animal cruelty. ( Shelton Police Department)
SHELTON, CT (WFSB) -
A 31-year-old woman was charged with five counts of animal cruelty after police said they found a dead puppy at her home in January.
Officers were called to check the welfare of the animals at a home on Soundview Avenue in January. Upon arrival, police said they found two dogs and two cats that "were living in unsanitary conditions without adequate food, water, or heat."
Police learned that Charlotte D'Amico had lived at the home and was responsible for the animals. When police searched the home, it was unoccupied and D'Amico had moved to Ansonia.
The two dogs and two cats were given to a local animal shelter and three of them were immediately adopted. The second cat recovered from multiple surgeries and then was adopted as well.
D'Amico, who was arrested on Monday, posted the $2,500 bond. She is expected to appear in Derby Superior Court on Sept. 11.
Copyright 2015 WFSB (Meredith Corporation). All rights reserved.