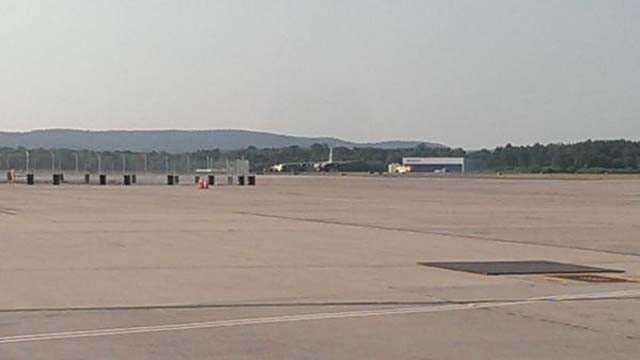 Tire malfunction temporarily closes runways at Bradley International Airport (WFSB)
WINDSOR LOCKS, CT (WFSB) -
A tire malfunction at Bradley International Airport temporarily closed the runways on Tuesday afternoon.
Airport officials said an air guard c-130 aircraft had a tire malfunction during landing.
The aircraft was in a location that had required the airport to temporarily close the runways, and as a result there were delays expected.
At a little before 6 p.m., officials said they hoped to have the runways reopened within the next 15 to 30 minutes.
As of 8 p.m., officials said all of the airport's runways were open.
The aircraft was moved to a location where it doesn't impact any other operations.
Copyright 2015 WFSB (Meredith Corporation). All rights reserved.