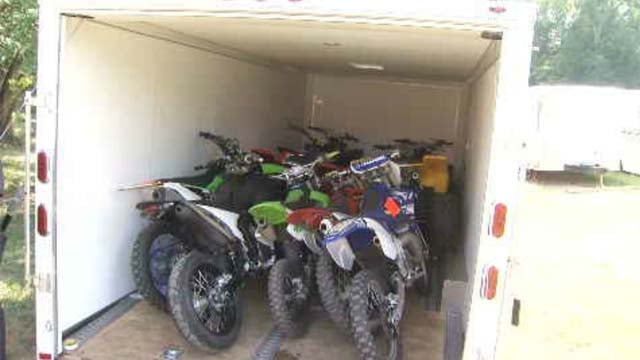 New Haven authorities crack down on illegal use of ATVs (WFSB)
NEW HAVEN, CT (WFSB) -
New Haven authorities said they are continuing to crack down on illegal use of ATVs in the city.
Over the weekend, officers from New Haven, East Haven and West Haven came together to arrest offenders and seize their vehicles.
"If you want to do this type of stuff, be prepared to lose your bike, and be prepared to lose some of your liberty because we're going to put you in jail," said New Haven Officer David Hartman.
Officials said anyone who witnesses people riding ATVs illegally should call the tip-line at 1-866-888-TIPS (8477) to let them know where the vehicle were seen and/or where they are being stored.
Copyright 2015 WFSB (Meredith Corporation). All rights reserved.