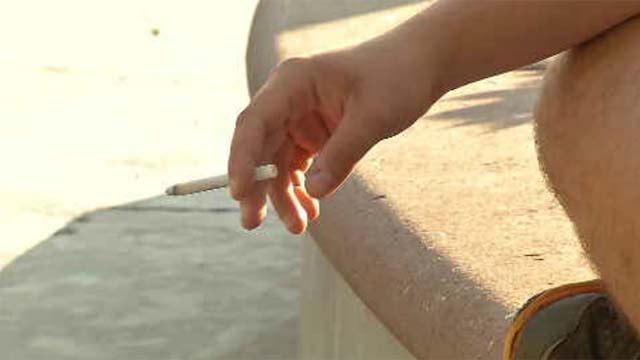 (WFSB)
HARTFORD, CT (WFSB) -
According to a new study by researchers at the University of Michigan, marijuana is more common than smoking cigarettes among college students.
The study said 5.9 percent of students surveyed smoked marijuana heavily (at least 20 out of 30 days), and 5 percent of students surveyed smoke cigarettes with the same frequency.
In 1999, 20 percent of respondents smoked cigarettes.
"I've seen a lot more people smoke cigarettes to marijuana," said college student Anna Szumska.
The lead researcher said the main reason for this increase is that students see marijuana as safer than cigarettes.
"I think a lot of kids try to justify it with that but I don't think that's the actual reason," said college student Brandon Becker.
Half of the surveyed respondents said they didn't use any illegal drugs in the past year.
Copyright 2015 WFSB (Meredith Corporation). All rights reserved.