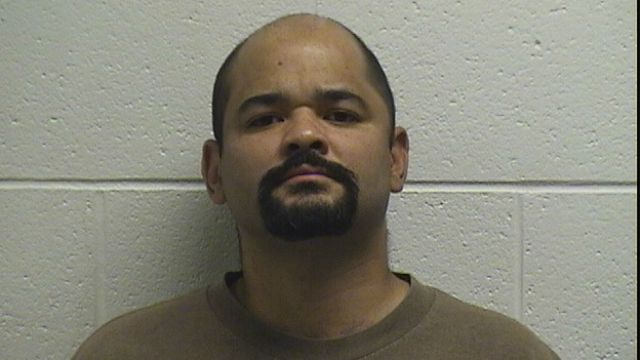 Ray Rodriguez was charged with several charges. (Naugatuck Police Department)
NAUGATUCK, CT (WFSB) -
A stepfather was arrested on Tuesday after police said he fired a blank round at his son at a home in Naugatuck.
Officers were called to a report of domestic disturbance at 95 Spring St. just before 4 p.m.
During the argument, police said 35-year-old Ray Rodriguez "pointed a blank gun in the direction" of his son and fired the weapon.
Upon arrival, officers learned that children in home at the incident.
Rodriguez was charged with risk of injury to child, brandishing a facsimile firearm, second-degree threatening, second-degree reckless endangerment and breach of peace.
He is being held on $1,000 bond. Rodriguez is expected to be arraigned at Waterbury Superior Court on Sept. 12.
Copyright 2015 WFSB (Meredith Corporation). All rights reserved.