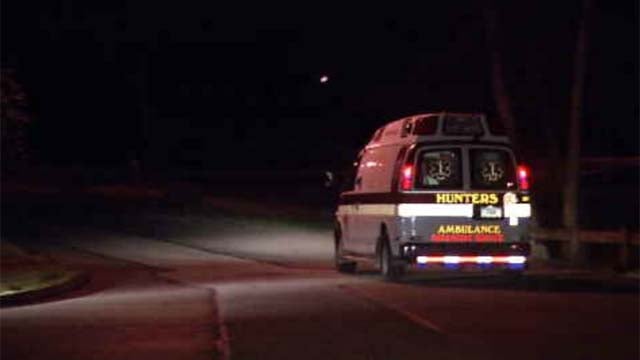 Emergency crews respond to Hubbard Park after a hiker fell (WFSB)
MERIDEN, CT (WFSB) -
Emergency responders confirmed a hiker fell while at Hubbard Park on Wednesday evening.
LIFE STAR was dispatched to the Castle Craig area of Hubbard Park before 7:30 p.m. after a male hiker fell between 20 and 30 feet.
The hiker was reportedly lying unconscious near the trail until LIFE STAR arrived. Emergency responders were able to help him regain consciousness.
The victim was taken to the hospital however it is unclear what his condition is at this time.
A person at Hubbard Park told Eyewitness News that a couple saw the man fall and called 911.
Castle Craig is a popular destination at Hubbard Park for hikers. The gate to the castle closes at 4:45 p.m. but hikers are still allowed to enjoy the trail after that.
Officials have not released the name of the victim.
Copyright 2015 WFSB (Meredith Corporation). All rights reserved.