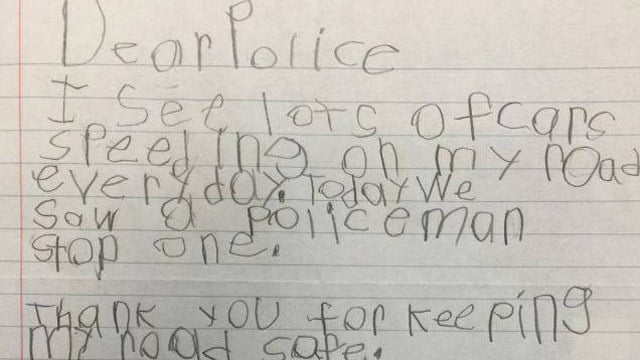 (Waterford police Facebook photo)
WATERFORD, CT (WFSB) -
One child in Waterford didn't want an officer's vigilance to go unnoticed.
The child named Mason sent the Waterford Police Department a handwritten letter to thank it for keeping his neighborhood safe.
The department posted the note to its Facebook page on Wednesday.
"I see lots of cars speeding on my road everyday," the child wrote. "Today we saw a policeman stop one. Thank you for keeping my road safe."
The department said it took the time to write Mason back and let him know that his message was important.
Copyright 2015 WFSB (Meredith Corporation). All rights reserved.