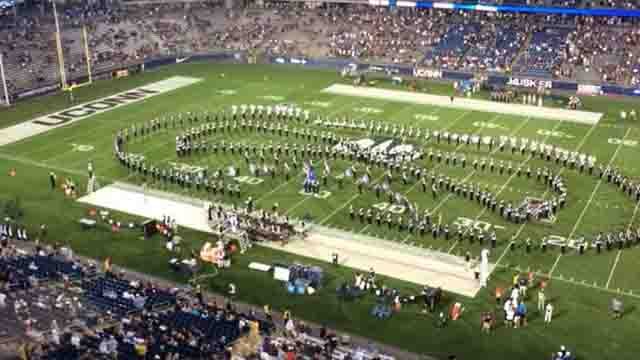 In the 4th quarter, with a little more than 3 minutes left, UConn led Villanova 20-9. (WFSB)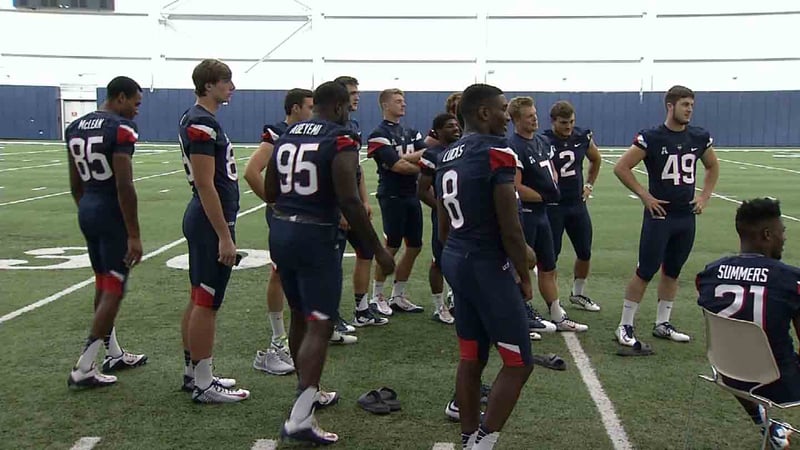 The UConn football team during its media day. (WFSB photo)
EAST HARTFORD, CT (WFSB) -
The University of Connecticut's football team won its season and home opener on Thursday night.
UConn defeated Villanova 20-15.at the Pratt & Whitney Stadium at Rentschler Field in East Hartford.
In the fourth quarter, with a little more than 3 minutes left, UConn led Villanova 20-9.
The season marks the second under coach Bob Diaco, whom said he expected to win every game this season despite winning only two games in 2014.
Villanova, however, came into the game ranked 4th in the country. It lost only three games last year.
Copyright 2015 WFSB (Meredith Corporation). All rights reserved.