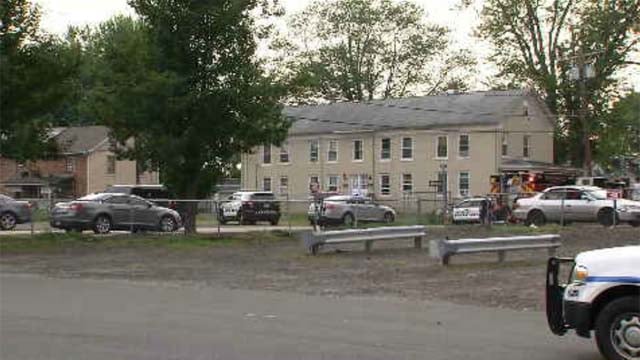 Enfield police respond to 'suspicious explosive activity' (WFSB)
ENFIELD, CT (WFSB) -
Enfield police said they responded to Spring Street on Thursday for the report of "suspicious explosive activity."
The state bomb squad also reported to the scene.
Crews responded just after 5 p.m. and the scene was cleared by about 6:50 p.m.
Police said they were called to the area for a disorderly conduct report and they saw an item which they thought was suspicious.
Police wouldn't say what the item was.
Spring Street is located in the Thompsonville section of Enfield.
The incident remains under investigation.
Copyright 2015 WFSB (Meredith Corporation). All rights reserved.