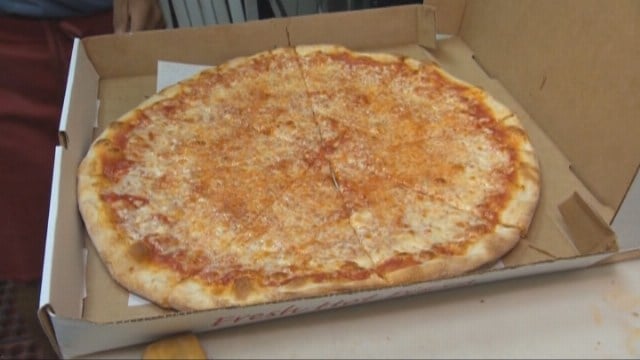 (CBS photo)
NEW HAVEN, CT (WFSB) -
It was the food that sparked an adventure for Kevin McCallister in the first Home Alone movie.
But he doesn't have to be denied a slice of cheese pizza this weekend.
Saturday is National Cheese Pizza Day, according to NationalDayCalendar.com.
The site said the dough, sauce and cheese combination is recognized for its deliciousness every Sept. 5.
The beginnings of the pizza can be traced to ancient Greece, the site said. The Greeks covered their bread with oils, herbs and cheese.
The modern pizza, however, has its origins in Italy with Neapolitan flatbread.
NationalDayCalendar encouraged people to celebrate by going out for a cheese pizza or ordering for home delivery. A number of Connecticut places, including Frank Pepe and Sally's Apizza in New Haven, have made headlines for their pies.
Check out some delicious recipes from AllRecipes.com here.
Copyright 2015 WFSB (Meredith Corporation). All rights reserved.