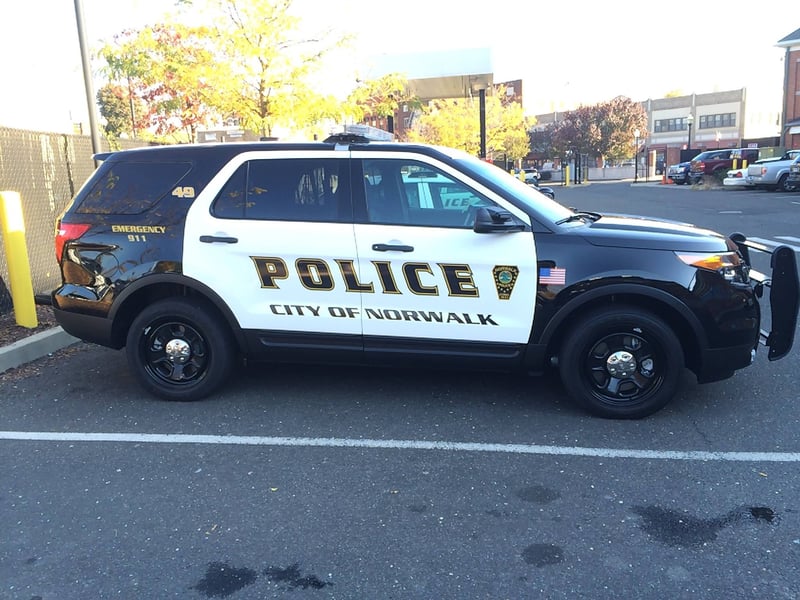 NORWALK, CT (WFSB) -
A Norwalk police officer's quick actions are being credited with saving a child from a serious situation.
Officer Jeremy Salley responded to the Rowayton Library on Highland Avenue around 11:30 a.m. Friday after receiving reports of a child being accidentally locked in a vehicle.
When Officer Salley arrived he found the one-year-old girl locked inside the car. She appeared red-faced, sweaty and in distress.
The officer used a spring-loaded window punch to break the driver window and then climbed through the broken window to rescue the child as the vehicle security system would now allow the doors to be unlocked.
The little girl was evaluated by EMT's on the scene.
Police said the child had been playing with the keys when she became locked in the car. The child's caretaker did immediately call police for assistance and no charges have been filed.
Norwalk Police Chief Thomas Kulhawik commend Officer Salley saying "his quick thinking and calculated actions kept the child safe from harm".
Copyright 2015 WFSB (Meredith Corporation). All rights reserved.