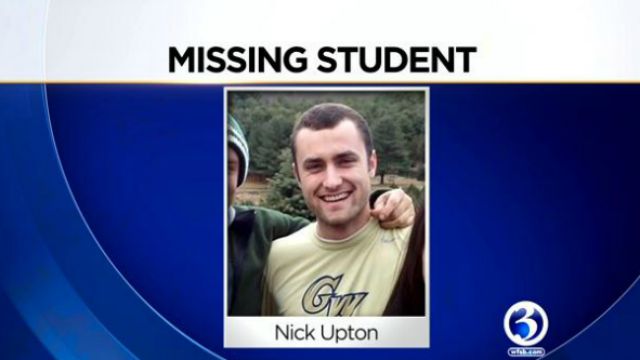 The body of 19-year-old Nick Upton from Redding was found in Africa.
REDDING, CT (WFSB) -
The body of college student with Connecticut ties was found on Friday after the university said he went missing in South Africa where he was involved in a study abroad program,
Officials at George Washington University now said 19-year-old Nick Upton from Redding has died. His body was found in Africa on Friday, GW officials said.
"Our hearts go out to Nick's family and friends. He touched many during his time at GW, and he will be missed," GW said on its website.
Upton was studying abroad in South Africa when he disappeared while swimming with classmates, reportedly swept away by a riptide.
There is no word yet on a cause of death.
Upton was an international affairs major in GW's Elliott School of International Affairs.
GW Division of Student Affairs is offering services for students. For more information on those services, click here.
Copyright 2015 WFSB (Meredith Corporation). All rights reserved.