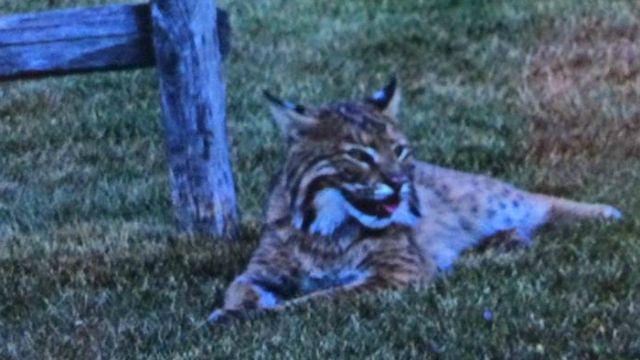 A bobcat was spotted in Manchester. (Manchester Animal Control Facebook page)
MANCHESTER, CT (WFSB) -
The Manchester Animal Control is advising residents to use caution after a bobcat was spotted in town this week.
Pictures of the bobcat were posted on the animal control's Facebook page after the animal was photographed on Gardner Street.
These animals live all around us and generally keep to themselves. This one was hanging out in the shade on a very hot day," the post said.
Animal control advised people to keep their distance if they see a bobcat. They also advised residents to "keep tabs on outdoor domestic pets."
"We all share the same space," the post concluded.
Copyright 2015 WFSB (Meredith Corporation). All rights reserved.