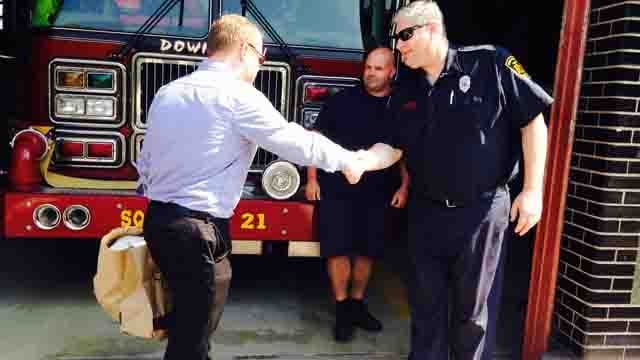 Olive Garden delivers lunch to emergency responders on Labor Day (WFSB)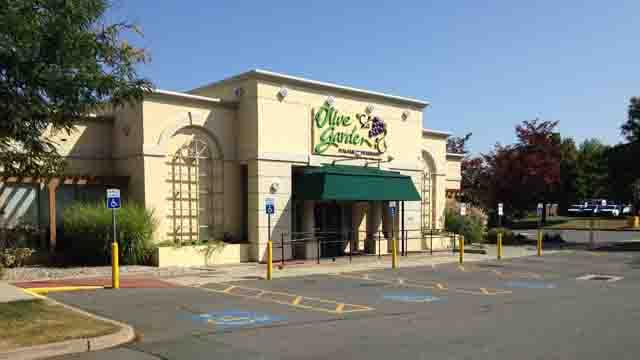 Olive Garden delivers lunch to emergency responders on Labor Day (WFSB)
ENFIELD, CT (WFSB) -
Many had the Labor Day holiday off, but others worked some long hours.
As a way to honor the men and women who contribute to keeping towns and cities safe every day, Olive Garden decided to give back.
"It's one of those days that it's all about working. We understand, being in the restaurant we know what it's like to work on days where everyone else is off," said Brent Curtin, of Olive Garden in Enfield. "Firefighters, they don't get a day off, police don't so it's one of those things we know what they are going through."
The Olive Garden in Enfield delivered lunch to the Thompsonville Fire Department on Monday afternoon.
"It's a little something we can do and do it so often and one of the nice things being here," Curtin said.
As a way to say "thank you," 800 Olive Garden restaurants delivered lunch to first responders across the country.
"The guys look forward to it and we really appreciate it and Olive Garden does a very good job," said Thompsonville Fire Capt. Keith Pliszka.
A total of five Olive Garden restaurants in the state participated bringing food to fire and police departments on Labor Day.
Copyright 2015 WFSB (Meredith Corporation). All rights reserved.