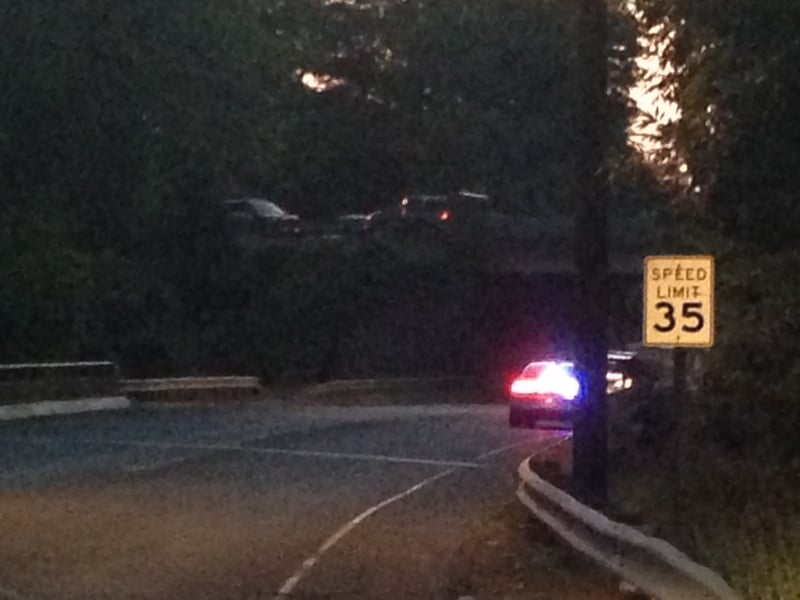 Police are investigating the shots fired in the area of Route 15 in Hamden. (WFSB)
HAMDEN, CT (WFSB) -
A Hamden police officer fired his weapon after a motor vehicle stop on Route 15 on Monday evening.
An officer attempted to stop a motor vehicle in the town of Hamden around 6 p.m. However, police said the vehicle did not stop and the driver got onto Route 15 in the area of exit 61.
The suspect's vehicle collided with the Hamden police cruiser near exit 61. A short time later, the suspect fled his vehicle on foot, but was quickly arrested by police officers.
During the incident, state police said an unidentified Hamden police officer fired his weapon. However, there were no reported injuries.
The officer that was chasing the suspect did not report any injuries.
"I heard the car chasing and I heard the gunfire like three or four gunfire," neighbor Farzenah Dehghani said. "And then I heard a lot of noises, a lot of alarm and then a police car came back right here right in the back of my house."
The officer-involved shooting is under investigation by the New Haven States Attorney's Office, Detectives from the Connecticut State Police Central District Major Crime Squad. This is standard protocol when an officer discharges their weapon.
The right lane on the northbound side of Route 15 was closed between Exits 61 and 62.
Copyright 2015 WFSB (Meredith Corporation). All rights reserved.