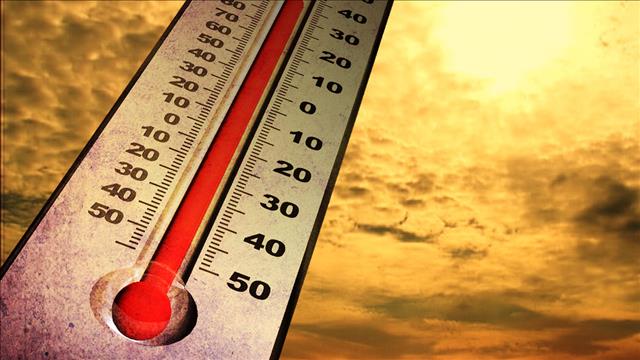 (MGN photo)
WASHINGTON, D.C. (AP) -
People should be aware of some of the signs and symptoms of heat-related illnesses.
With temperatures in the 90s on Tuesday and a heat wave possible, several schools are dismissing early. To see a full list of the early dismissals, click here.
The heat and humidity has caused several towns and cities to open cooling centers. To see the full list of cooling centers, click here.
"We have more hot weather this week and the City is offering places where people can keep cool. Extremely hot and humid weather can be challenging, even dangerous, and I urge people to take precautions," Mayor Pedro E. Segarra said in a statement on Tuesday.
The Centers for Disease Control and Prevention released the following symptoms of heat exhaustion:
Heavy sweating
Weakness
Cold, pale, and clammy skin
Fast, weak pulse
Nausea or vomiting
Fainting
If anyone is experiencing those symptoms, CDC officials said they should do the following:
Move to a cooler location.
Lie down and loosen your clothing.
Apply cool, wet cloths to as much of your body as possible.
Sip water.
If you have vomited and it continues, seek medical attention immediately.
For more on heat-related illnesses, click here.
Copyright 2015 WFSB (Meredith Corporation). All rights reserved.