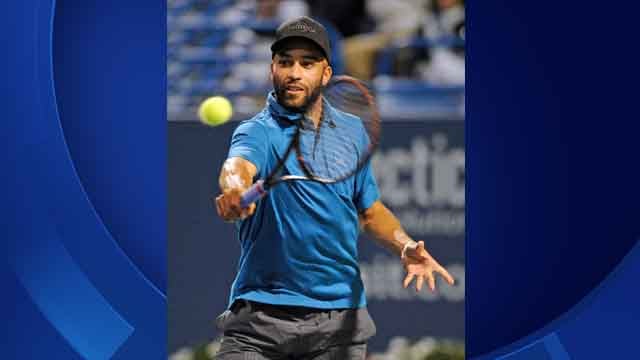 James Blake (AP Images)
NEW YORK (AP) -
Police are investigating former tennis professional James Blake's claim that he was thrown to the ground by officers while mistakenly being arrested in New York City.
Police spokesman Stephen Davis says the 35-year-old Blake was misidentified outside a Manhattan hotel on Wednesday during an investigation into fraudulently purchased cellphones.
Davis says a witness believed he'd sold phones to Blake on Tuesday. He hadn't.
Blake is biracial. He told the Daily News of New York he didn't know if he was arrested because of his race. But he did say the first officer he encountered used inappropriate force.
His former agent didn't immediately return a message seeking comment.
Davis says officers immediately released Blake after determining his true identity. Another man was taken into custody.
Blake's last tournament as a pro was the 2013 U.S. Open.
Copyright 2015 The Associated Press. All rights reserved. This material may not be published, broadcast, rewritten or redistributed.