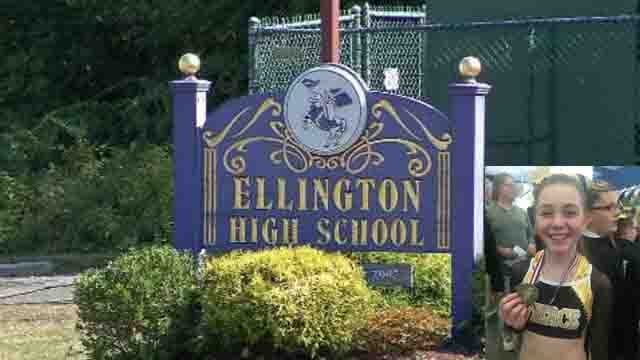 A celebration of life memorial will be held after the death of high school freshman (WFSB)
ELLINGTON, CT (WFSB) -
The Ellington community will hold a memorial to celebrate the life of a high school freshman killed during a tubing accident.
Authorities said 14-year-old Jordyn Engler and her father Jeff Engler were tubing in the Esopus Creek when their tube overturned. Authorities said she became trapped under the debris and died.
Friends, classmates and family members are all invited to a celebration of life memorial inside the auditorium at the Ellington High on Sunday from 5 p.m. to 7 p.m.
People can also pay their respects at Ladd-Turkington & Carmon funeral home on Saturday from 1 p.m. to 4:30 p.m. and 7 p.m. to 9 p.m.
In lieu of flowers, people are advised to make a donation to a charitable donation in Jordyn Engler's honor.
A memorial fundraising page has been set up and can be found here.
Copyright 2015 WFSB (Meredith Corporation). All rights reserved.