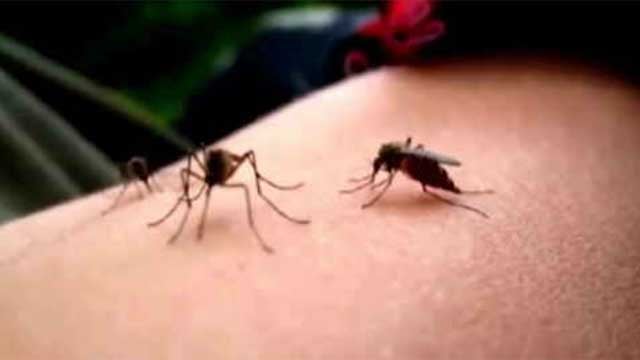 (WFSB file photo)
BRIDGEPORT, CT (WFSB) -
Two people in Bridgeport have tested positive for the West Nile virus, which are the first human cases of the disease in Connecticut.
Officials with the State Mosquito Management Program announced the two cases occurred in August. The first involved a person between the ages of 40 to 49 during the third week of August while the second happened during the fourth week of August to a person between the ages of 70 to79.
Both patients have been treated and released from area hospitals. The patients did not travel out of the state, prior to the onset of the disease, Department of Public Health officials said.
Authorities said they confirmed the presence of antibodies of the West Nile virus.
"The identification of Connecticut residents with West Nile virus associated illness that required hospitalization underscores the potential seriousness of infection," DPH veterinarian Dr. Randall Nelson said in a statement Thursday.
People are being advised to use repellant and cover bare skin while avoiding being outdoors during dusk and dawn.
During 2015, WNV-positive mosquitoes were identified in 20 towns, more than in 2014. Those towns are the following:
Bridgeport
Cheshire
Chester
Darien
East Haven
Glastonbury
Greenwich
Groton
Guilford
Hartford
New Haven
Norwalk
Stamford
Stonington
Stratford
Waterford
West Haven
Westport
Wethersfield
Wilton
For more information, click here.
Copyright 2015 WFSB (Meredith Corporation). All rights reserved.