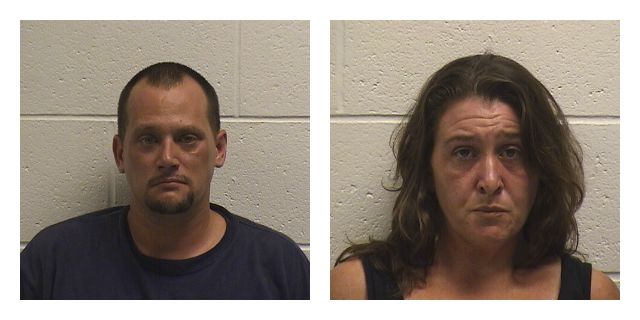 PD: Pair charged in theft of soccer goal parts (Naugatuck Police)
NAUGATUCK, CT (WFSB) -
Naugatuck police have arrested two individuals in connection with stolen items removed from several soccer posts at a field.
Police said they arrested 37-year-old Phillip Kelly and 35-year-old Jamie Perugini after parts were stolen from several soccer posts at Rotary Field late last month.
Investigators said they were able to tie the suspects to the thefts after some of the stolen parts were found at a scrap metal yard.
Police opened the investigation on Aug. 29 after learning that 10 soccer goals had been disassembled and metal parts from the goals were stolen.
The soccer league estimated the replacement costs of the goal parts to be valued at over $10,000.
The two individuals are facing several charges, including second-degree larceny, first-degree criminal mischief and criminal trespassing.
Copyright 2015 WFSB (Meredith Corporation). All rights reserved.