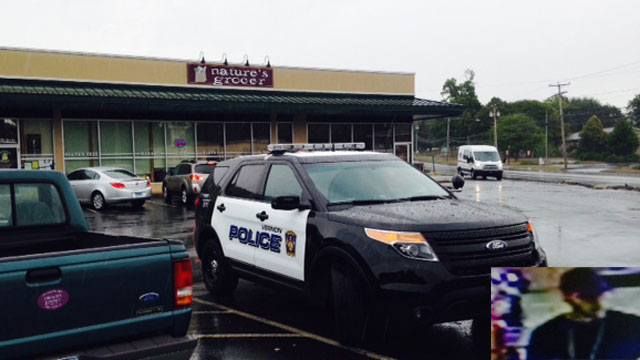 Police make arrests in connection with a robbery at Nature's Grocer. (WFSB/Vernon police)
VERNON, CT (WFSB) -
The man that police said was responsible for an armed robbery at a supermarket in Vernon on Thursday morning.
Police arrested 31-year-old Aric Hale in connection with the robbery at the Nature's Grocer.
Around 11 a.m., Hale went into the Nature's Grocer on East Street where police said he implied that they had a gun before fleeing the scene. The armed robbery caused a nearby elementary school to go into lockdown.
Police located Hale in Sturbridge, MA early Friday morning. He was arrested on "drug and motor vehicle charges that occurred in their jurisdiction," police said.
After being arraigned in Dudley District Court in Massachusetts, he will be extradited to Connecticut along with 29-year-old Alexis Grensavitch, of Rutland, MA. Police said "Grensavitch drove the vehicle Hale used" in the robbery.
Hale was charged with first-degree robbery, first-degree conspiracy for robbery and sixth-degree larceny.
Grensavitch was charged with first-degree conspiracy for robbery and first-degree criminal liability for robbery.
Copyright 2015 WFSB (Meredith Corporation). All rights reserved.