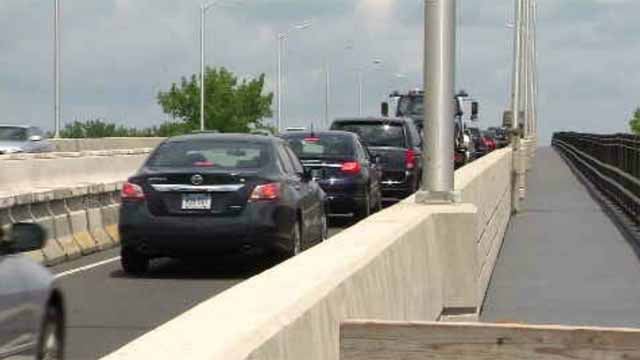 GLASTONBURY, CT (WFSB) -
A pedestrian bridge that people have been asking about for many years is now becoming a reality.
The Connecticut Department of Transportation said there is state money assigned to create a pedestrian connection on the Putnam Bridge.
The pedestrian bridge will connect Glastonbury to Wethersfield.
There's a $10 million pedestrian amenity on the bridge and the connections just need to be constructed. The Glastonbury side will cost about $7 million and the Wethersfield side will cost about $2 million.
"This is one of those projects that is symbol of our commitment to a whole new initiative around these systems," said James Redeker, CT DOT Commissioner.
Redeker said he's hoping to start construction on the pedestrian connection in 2018 and having the project completed in 2019.
Copyright 2015 WFSB (Meredith Corporation). All rights reserved.