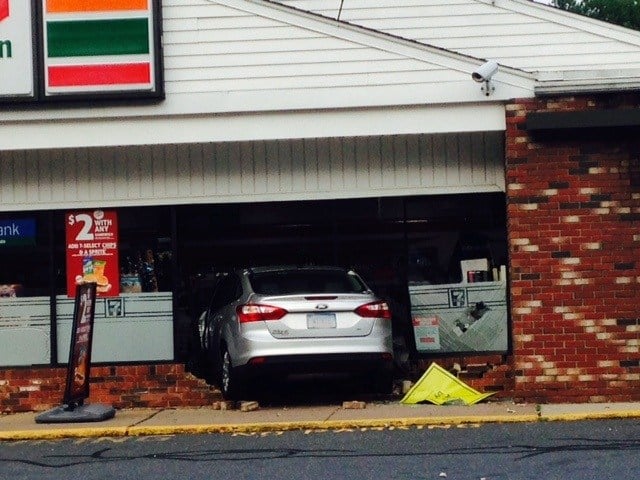 NEWINGTON, CT (WFSB) -
Newington police and firefighters are trying to determine what caused a driver to lose control, crashing their car into a convenience store.
Crews were called to the 7-Eleven on Willard Avenue shortly after 7 a.m. Saturday after the accident.
The vehicle smashed through the front of the building directly into the store.
The driver of the car said he was going through his normal morning routine, which included a stop at the store, when he lost control of his car and smashed through the glass front of the store.
Police said the driver and clerk, who was the only person in the store, were not injured.
WFSB has a crew at the scene working to gather details and will bring you updates as they come into our newsroom.
Copyright 2015 WFSB (Meredith Corporation). All rights reserved.