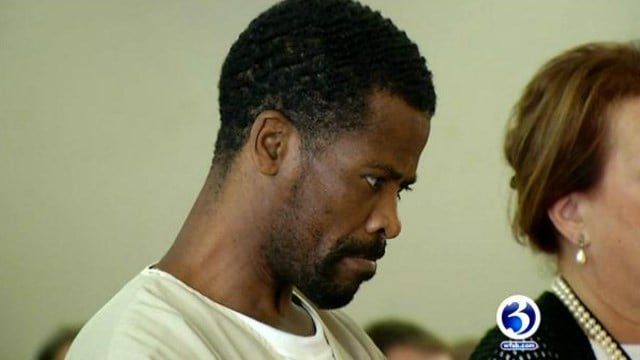 Jean Jacques during a previous court appearance. (WFSB file photo)
NEW LONDON, CT (AP) -
The attorney for a man charged with fatally stabbing a 25-year-old Connecticut woman says his client sustained a head injury while in custody.
The Bulletin reports (http://bit.ly/1K9GYxR ) Public Defender Kevin Barrs told a New London Superior Court Judge on Friday that he needed more time to review police information surrounding the arrest of 40-year-old Jean Jacques.
Federal officials failed to deport Jacques at least three times dating back to 2002. He spent 17 years in prison for a 1997 attempted murder conviction and was released in January.
He was arrested on June 25 and charged with murdering Casey Chadwick in her Norwich apartment. Jacques has not yet entered a plea.
Jacques indicated he was willing to waive the time period for a hearing and due back in court Oct. 22.
Information from: Norwich Bulletin, http://www.norwichbulletin.com
Copyright 2015 The Associated Press. All rights reserved. This material may not be published, broadcast, rewritten or redistributed.