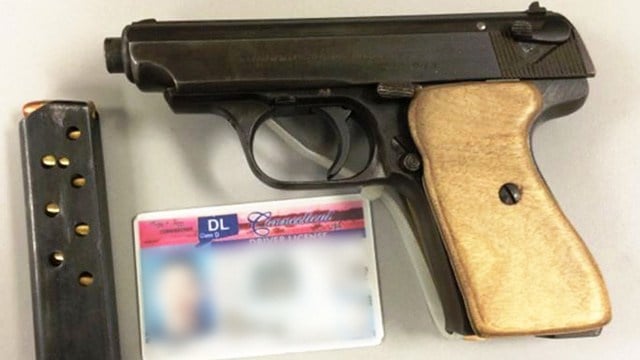 (TSA photo)
SYRACUSE, NY (WFSB) -
A man from Norwich was arrested at an airport in Syracuse, NY for having a loaded handgun in his carry-on bag.
The Transportation Security Administration did not identify the man, but said he was caught at a checkpoint at the Syracuse Hancock International Airport on Sunday.
The .32 caliber semi-automatic handgun contained eight bullets, according to the TSA.
The gun was detected as the bag went through an x-ray machine.
Syracuse police responded and charged the man on a state weapons charge.
The TSA said the case marks the third that officers have dealt with this year.
The TSA does not permit firearms, firearms parts and ammunition in carry-on bags. However, they can be transported in checked bags.
More details on the TSA's firearms policy can be found here.
Copyright 2015 WFSB (Meredith Corporation). All rights reserved.