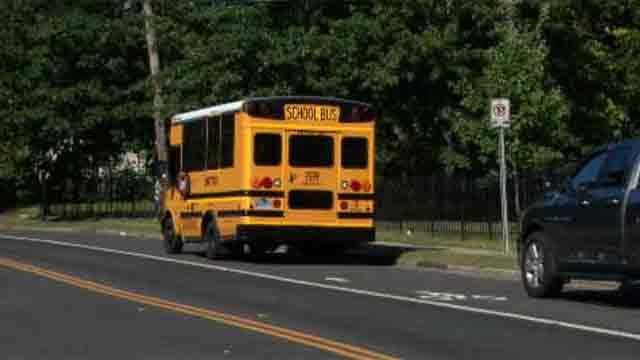 Hartford parents want school bus stop moved after shooting (WFSB)
HARTFORD, CT (WFSB) -
Parents are outraged after a shooting happened in broad daylight near a school bus stop in Hartford's North End neighborhood.
Students get picked up and dropped off on Vine Street, which is right near the Milner School.
On Monday, parents said they students were almost caught in the cross fire and now they are demanding the bus stop be moved to a safer location.
Hartford police confirmed a man was shot on Monday afternoon at around 4 p.m., in the vicinity of Vine Street.
Subrian Ward was on the phone with his wife who was picking up their 5-year-old daughter when he said he heard "two pops over my phone, and I was like those sound like gun shots."
He said it was a scary moment for many.
"The parents were ducking because they had to cover the kids because of the shooting. Bullets don't have any names and we're having too many shootings in Hartford as it is and we need to do something about it," Ward said.
In a statement, the Capitol Region Education Council said "Families can always request bus stop changes through CREC's Transportation Office. While changes are not guaranteed, CREC considers all requests. Today, CREC received one request from a parent regarding the Vine Street bus stop. Safety is the first priority, and we will work with families to accommodate requests. "
Copyright 2015 WFSB (Meredith Corporation). All rights reserved.